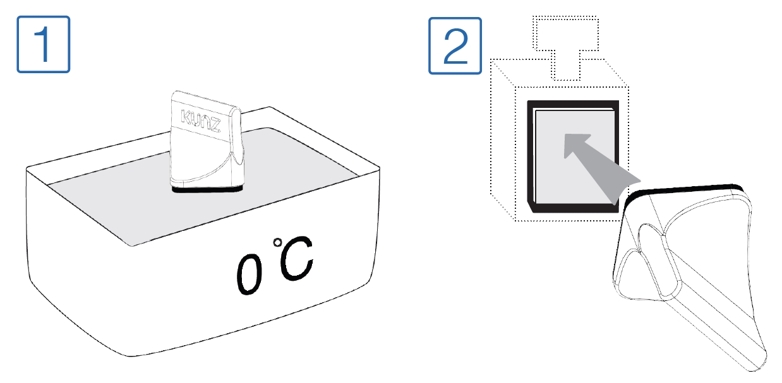 Recommended routine:

1 First place some wax blocks and the KUNZ CP-10/CP-11 on a cold plate or ice for at least 10 min.
Install one block on the microtome and do the trimming

2 Use KUNZ CP-10/CP-11 and cool the block for 10 sec. Return the KUNZ CP-10/CP-11 to the cold plate. (It is ready again after 1 min.) Do the section cut. For several section layers: repeat steps 1 → 2.
Install next block for trimming
Back →